Apartment in Forte dei Marmi
You can find the apartment in Forte dei Marmi that is right for you thanks to the Real Estate Agency Sartoni. Let yourself be enchanted by the beauty of Versilia, characterized as almost all towns in this area , by a large concentration of green plants, golden sand beach and clear sea even several miles away from the coast.
It is a popular summer destination which is visited by different national and international celebrities, but also by those who simply love the beauty of Tuscan coasts greatly known even outside of Italy. It's ideal for those who merely want to remove the plug from work routine and spend a few days in relaxation and serenity.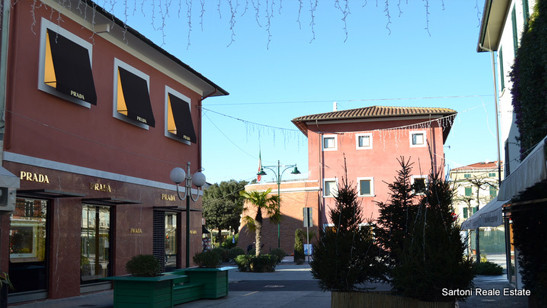 We have numerous properties available as holiday homes that you can find here on our website! You can view the list of properties or perform a more detailed search and filter it according to your needs, for example, by price or per square meter. If what you are looking for, however, is not present on our website you can always send us your request.
The Real estate agency Sartonihas been working since many years on the whole territory of Versilia providing its expertise to all its customers and helping to find the solutions that meet their needs.
Have a look at our catalog properties to find an apartment in Forte dei Marmi that is perfect for you!